Important Things You Should Know about Whitening Treatments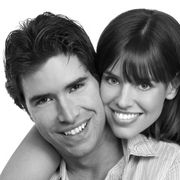 Many teeth whitening treatments are available today. Choosing the right whitening treatment can will ensure that you can enjoy the beautiful results you crave without any irritation or sensitivity, our Beverly Hills teeth whitening expert explains.


1. Traditional whitening vs. porcelain veneers
Traditional whitening uses peroxide to lighten teeth and eliminate stains. It is most appropriate when teeth have been stained by coffee, nicotine, wine, cola and similar substances. Teeth that have intrinsic stains, or stains that are caused by antibiotics, or teeth that have tooth-colored fillings, dental bonding or similar restoration, may not whiten properly. Instead of traditional whitening, our dentist may recommend porcelain veneers which conceal, rather than remove, stains.
2. The whitening process
The outer layer of teeth, or enamel, is semi-translucent and porous. It allows light to pass through and bounce back off the dentin layer beneath, which can be yellow, brown, gray or black. The bleaching solution penetrates the enamel to whiten the dentin and remove stains.
3. Types of whitening products
Professional take-home whitening kits and in-office whitening tend to offer the most dramatic results with a significantly reduced risk of whitening-related complications. Our dentist supervises each procedure to ensure your personal needs and goals are met, and we recommend the best whitening solution to meet your needs. Some procedures take about an hour while others may work more gradually over a period of a few days.
Give our offices a call today to learn more about your whitening options or to schedule an appointment with our dentist.

Back to Blog