Teeth Whitening Beverly Hills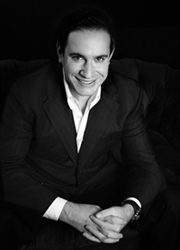 A genuine smile may be one of the most flattering things you can wear. Researchers have determined that people who are smiling are generally considered more sincere, friendly and more attractive. People tend to believe that those with glowing smiles have equally brilliant personalities. If a stained smile is holding you back, our Beverly Hills teeth whitening dentist can help.
Our expert in teeth whitening in Beverly Hills offers several whitening solutions for many types of stains, including those from:
Coffee
Nicotine
Wine
Soft drinks
Energy drinks
Curries
Berries
Sauces
Tea
If you are a candidate for teeth whitening, our Beverly Hills teeth whitening dentist may recommend take-home treatments or in-office whitening. Take-home whitening treatments use powerful teeth whitening solutions combined with a custom-fit mouth tray. The tray is designed to fit the unique contours of your smile, which minimizes contact between your gums and the solution and maximizes contact between the solution and your teeth. You will be smiling more brightly within days.
Beverly Hills Teeth Whitening
In-office treatments are different. They are performed in our dental office and under the supervision of our dental professionals. Your teeth will be cleaned and polished in preparation for the application of the solution, and then your gums and lips will be protected. The solution is then applied directly to your teeth. A high-intensity light is used to allow the solution to penetrate more quickly and power away stains that are located deep inside your teeth. In-office whitening treatments last about an hour, and your teeth will be between six and 10 shades brighter when it is finished.
Keep your new smile brighter longer by maintaining good dental hygiene after your procedure. Brushing twice daily and flossing daily can reduce plaque and tartar buildup so that the natural whiteness of your teeth can shine through. Regular cleanings can help polish away superficial stains and keep your smile clean and healthy. Touch-up kits, which can help bleach away stains before they build up again, are also available.
Contact our dental office today to schedule your appointment with our expert in teeth whitening in Beverly Hills.