Different Teeth Whitening Options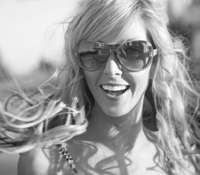 Teeth can become stained over the years for many reasons. Teeth whitening treatments can restore a whiter, brighter smile and your self-confidence. Most teeth whitening treatments available today are effective and offer significant results.
Whitening products can have different active ingredients. Whitening toothpastes generally have an abrasive that polishes away superficial stains. Most other whitening products use peroxide. The percentage of peroxide in a whitening treatment can vary dramatically. OTC whitening treatments tend to have lower percentages of peroxide than professional treatments have.
If you are interested in teeth whitening, beginning with a professional dental consultation can help you get the results you want. Our Beverly Hills teeth whitening dentist will ensure your teeth and gums are strong and healthy enough to undergo whitening treatment, and then we will explore your options with you. In-office whitening treatments offer fast, highly effective results and often take about an hour. Your teeth will be noticeably whiter after just one treatment.
Take-home whitening trays are another option for many patients. The results take longer than in-office bleaching and will be more dependent on at-home care. You will wear your custom-fit trays for the prescribed number of hours daily until you achieve your desired results. You may begin to notice a whiter smile within days or weeks with this type of treatment.
If you are ready to start enjoying a whiter, brighter smile, we can help. Give our offices a call today to schedule your consultation and learn more about your own teeth whitening options.

Back to Blog