Bad Effects of Cheap Whitening Treatments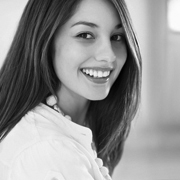 Recently, there has been a trend of beauticians offering powerful teeth whitening treatments with huge discounts. The "qualified professionals" offering these treatments generally only have a few days training. The General Dental Counsel has spoken out against these treatments and with good reason. The GDC says, "Tooth whitening is the practice of dentistry." Many dentists have reported seeing patients with bad effects from teeth whitening treatments, such as burnt and bleeding gums and scorched lips, only to find out the patient had received the procedure by a beautician.


Professional teeth whitening treatments use powerful chemicals and lights that can be extremely harmful if misused. Dentists go to school and receive specialized training for six years or more to become certified to practice such procedures. It is hard to imagine that someone could be trained to administer the same treatment in only a few days. You would not let your dentist style your hair, so why let a beautician work on your teeth?


In-office teeth whitening procedures combine a powerful bleaching gel, usually a peroxide solution, and an activating light to whiten teeth in only about an hour. It is generally considered a safe treatment when it is performed by a trained dental professional. If something is not right, the dentist knows just what to look for and how to correct the problem. The same cannot be said for someone with only a few days training under their belt.


If you are interested in having your teeth whitened, do not get scared by horror stories from people who elected to have a discount whitening treatment from someone other than a dentist. Call our expert in teeth whitening in Beverly Hills today to have your teeth whitened properly.

Back to Blog