Avoiding Wine Stain in Your Teeth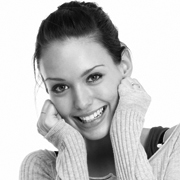 Red wine has long been known to have heart-healthy benefits. Just one or two glasses a day can help boost your HDL, or good, cholesterol, levels, protect your blood vessels, and prevent blood clots. Unfortunately, red wine can also leave a red film on your teeth and even stain them. Our Beverly Hills teeth whitening expert explains how you can continue enjoying the health benefits of wine without risking your white smile.


Wine Straws
Wine straws allow you to minimize contact between the wine and your teeth. While wine straws may not be something you would use in public, they are great for at-home use and can reduce the amount of stains your teeth accumulate.


Wine Wipes
Wipes that are specially designed to eliminate wine residue can help minimize the amount of time wine is left on your teeth, and because the pads are non-abrasive, they are unlikely to damage your teeth the way brushing right after drinking wine can.


Rinse
In a pinch, rinsing with water after enjoying wine can help neutralize the acids in wine and remove the staining substances. Avoid brushing for at least half an hour after drinking wine.


Teeth Whitening
Using professional teeth whitening treatments can help combat those wine stains as well as stains caused by other substances, including coffee, nicotine and tea. We offer several whitening solutions that can fit both your budget and your lifestyle. Give us a call today to learn more about your teeth whitening options or to schedule your consultation.

Back to Blog